Trust Members
Every Trust has Members who have a similar role to shareholders of a company limited by shares. Members are not involved in the day-to-day business of the Guilsborough Multi Academy Trust however, they do have an important role in the Academy Trust, based on a number of key powers set out in the Trust's Articles of Association and in company law. These include powers to appoint and remove trustees, appoint the external auditors and receive the annual accounts and, in exceptional circumstances, direct the Academy Trustees to take action if required.
As holders of a public office who are servants of the public and stewards of public resources the Members subscribe to the Seven Principles of Public Life (also known as the Nolan Principles).
Angela Carter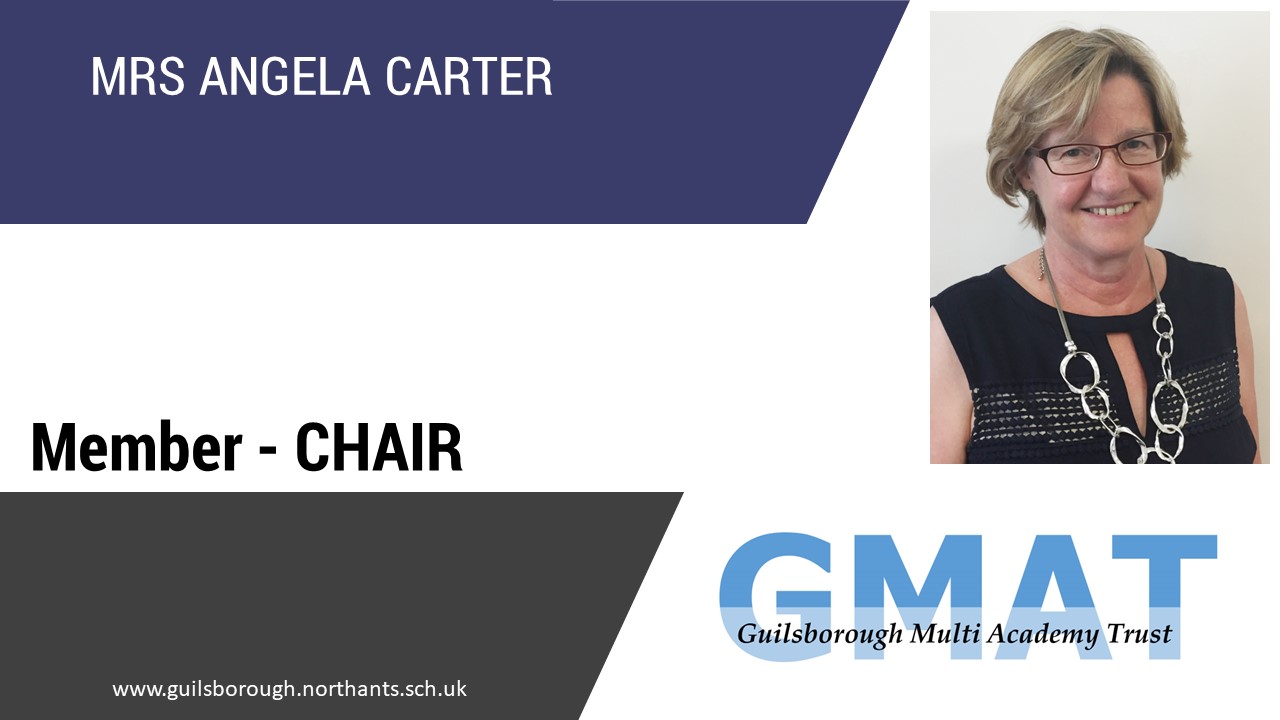 Angela is a Chartered Accountant and previously lectured at the University of Northampton, specialising in taxation and auditing. She was instrumental in the development of the Accountancy Degree at the University.
As a Naseby resident for 30 years she has been involved in various local groups both personally and as a parent.
Peter Cantley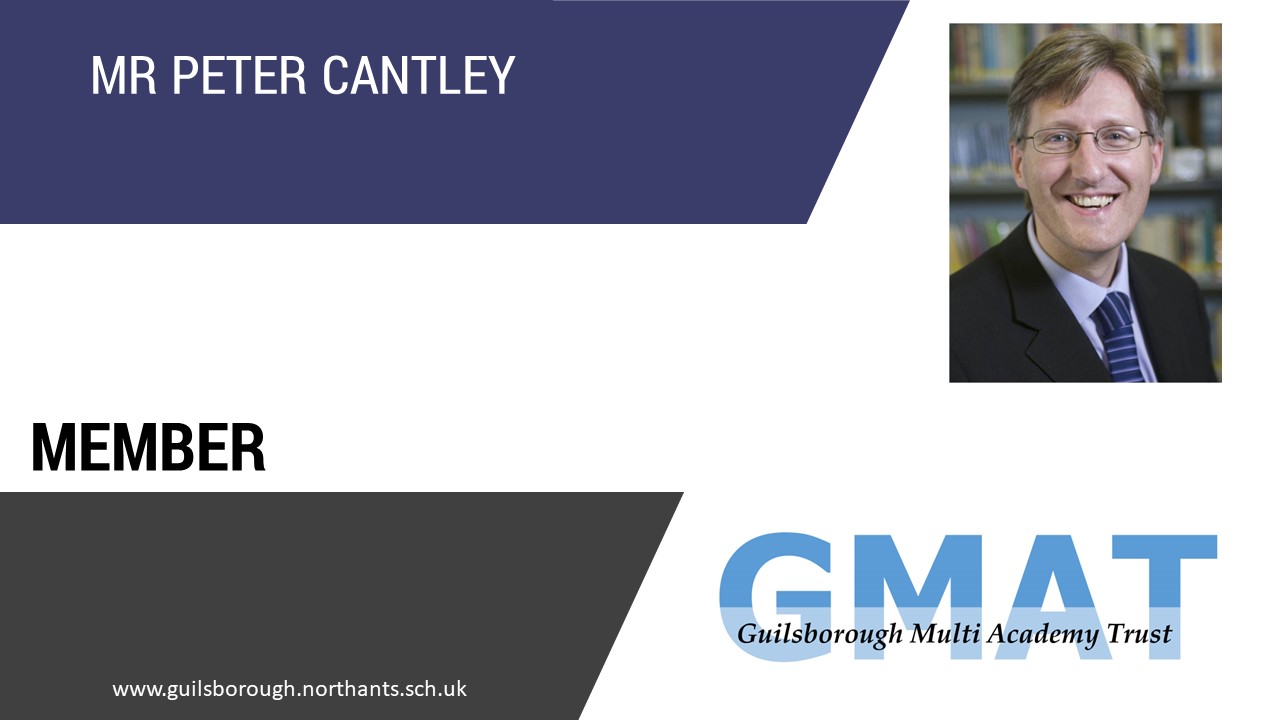 Peter is Director of Education for The Diocese of Peterborough, which has 103 Church of England schools. He is the principal adviser to the Diocesan Board of Education and leads the DBE Education Department. He holds a number of board member positions across the Diocese (with Peterborough Diocese Education Trust, Peterborough Diocese Church Schools, Nene Education Trust, Pathfinder Schools, Guilsborough Multi-Academy Trust, Innovate Multi-Academy Trust, Evolve Church Academy Trust, Learning for Life Education Trust, The Rutland Learning Trust, Hartwell Primary School & St Mary's Church of England Primary Academy).
Peter has 22 years' teaching experience in both primary and secondary schools, and has extensive senior leadership experience in 'good' and 'outstanding' secondary schools. He has contributed to major regional and national education programmes - Excellence In Cities, Greater Manchester City Challenge and National Challenge. He has significant project leadership experience of complex, change management projects, from new school launches to school restructuring and school mergers. He has also undertaken national educational consultancy work with BBC Schools Television, QCA, CARE, Damaris Trust and the Culham College Institute.
Peter was educated at William Hulme's Grammar School, Manchester Grammar School, Warwick University and Manchester Metropolitan University. He qualified as a teacher with a BA Hons QTS in 1989 and as a Church of England school inspector in 1999, before being awarded the NPQH in 2003 and completing postgraduate research for his MSc in Educational Leadership and Management in 2013.
David Lomasney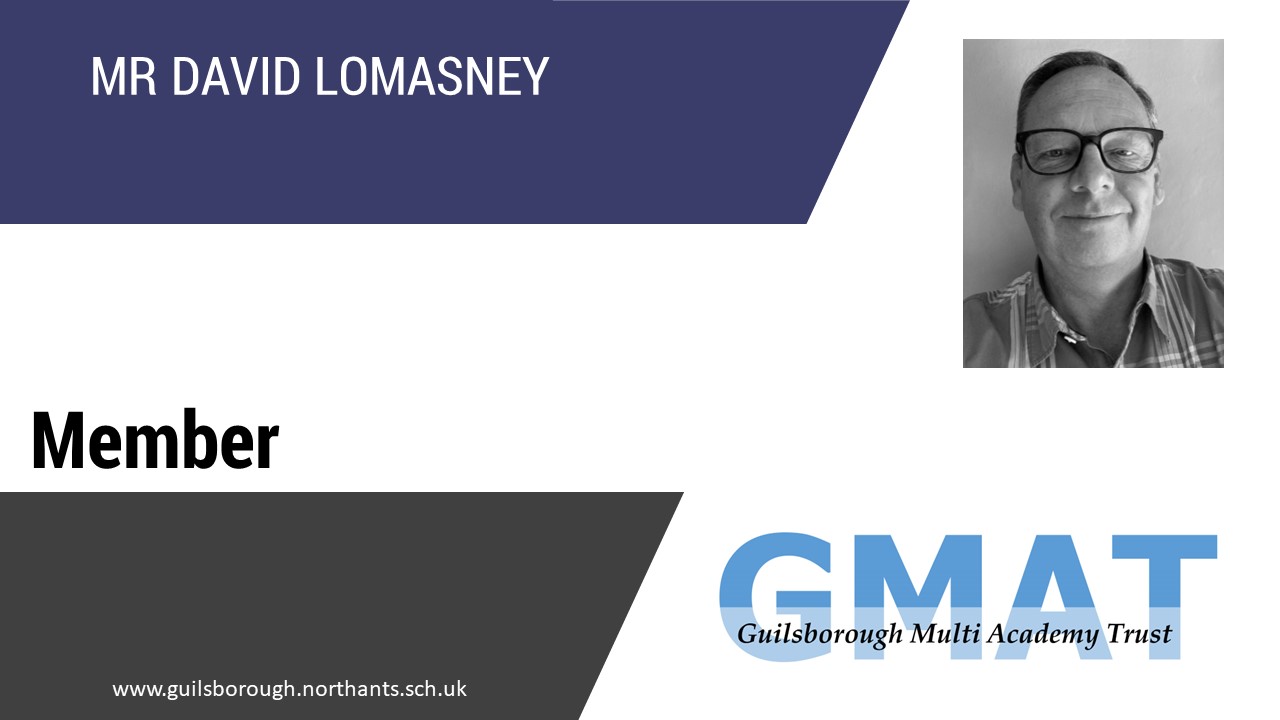 My career as a teacher of modern foreign languages started at Guilsborough in 1988. I taught at two schools in Northampton from 1991-2001 and returned to Guilsborough as head of MFL. Following my experience as a head of year, I became interested in the area of SEN and trained as a SENCO. I retired as Assistant Principal/SENCO 2019 and am very pleased to continue my involvement with the school as a MAT board member.
Qualifications: BA (Hons), MA (Ed), PGCE (German & French), PGCE (SEN)/National Award for SENCO
Kevin Rogers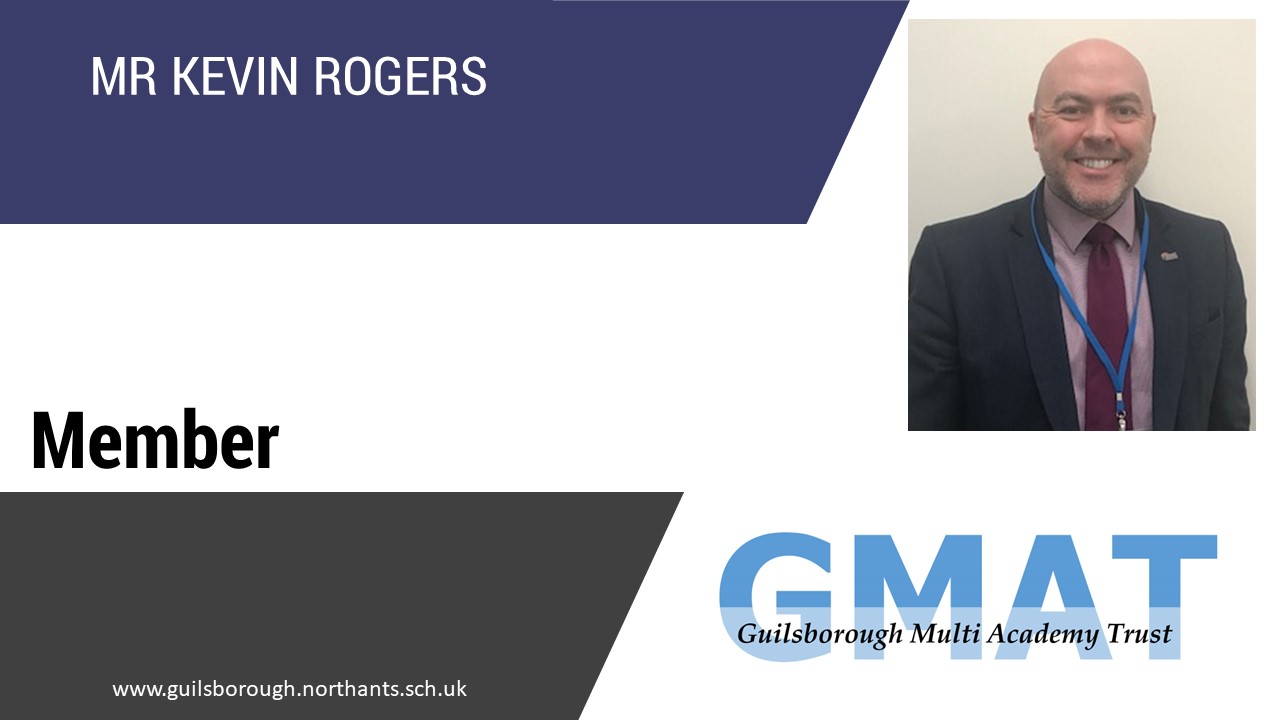 Solicitor of the Year for Northants in 2016, National joint runner up in 2020, Current Chair of the Region's Local Skills Improvement Plan Executive Committee, Highly Commended by the Law Society, Past President of the Northamptonshire Chamber of Commerce (and having received the County Award for 'Outstanding Support' in 2021) in his 'day job' as a nationally recognised litigation solicitor Kevin is Chair of the Board at Wilson Browne Solicitors. 'WB' are one of the largest firms of solicitors in the region, with 6 offices and over 160 staff. His teams are responsible for marketing and business development, human resources and operations including compliance, ICT and facilities management. Kevin also heads the Commercial Services offering for the firm and has been involved with Guilsborough since 2015, and on the Board since 2019.
Kevin practices in commercial dispute resolution and professional negligence and is recognised by the Legal 500, the 'who's who' of the legal profession. He trained in both Manchester and London firms and has acted in a number of high profile cases that have attracted a good deal of media coverage. He is proud to act for local and national businesses, from sole trader to large companies, providing innovative funding options and practical commercial advice for clients large and small.
Kevin is also a SEMLEP Enterprise Adviser and has been attached to Guilsborough since 2015 in a voluntary capacity that aims to link the classroom with the world of business, and regularly arranges visits to the school from key members of the business community. Kevin lives locally in Brixworth with his wife and two young children.